Big Friendship Energy
︎Westhavelland, Germany
June 2021
Early this year, I was fully expecting a birthday in lockdown, and I guess past-me would have accepted that. Luckily, conditions relaxed just in time. Friends from Berlin and Leipzig responded on short-notice to the call for a low-key campout in beautiful Westhavelland. Reflecting on the weekend of forest-napping and bike-pushing, coffee-brewing and storch-spotting, I'm regaining a sense for what we've been missing for the past 15 months...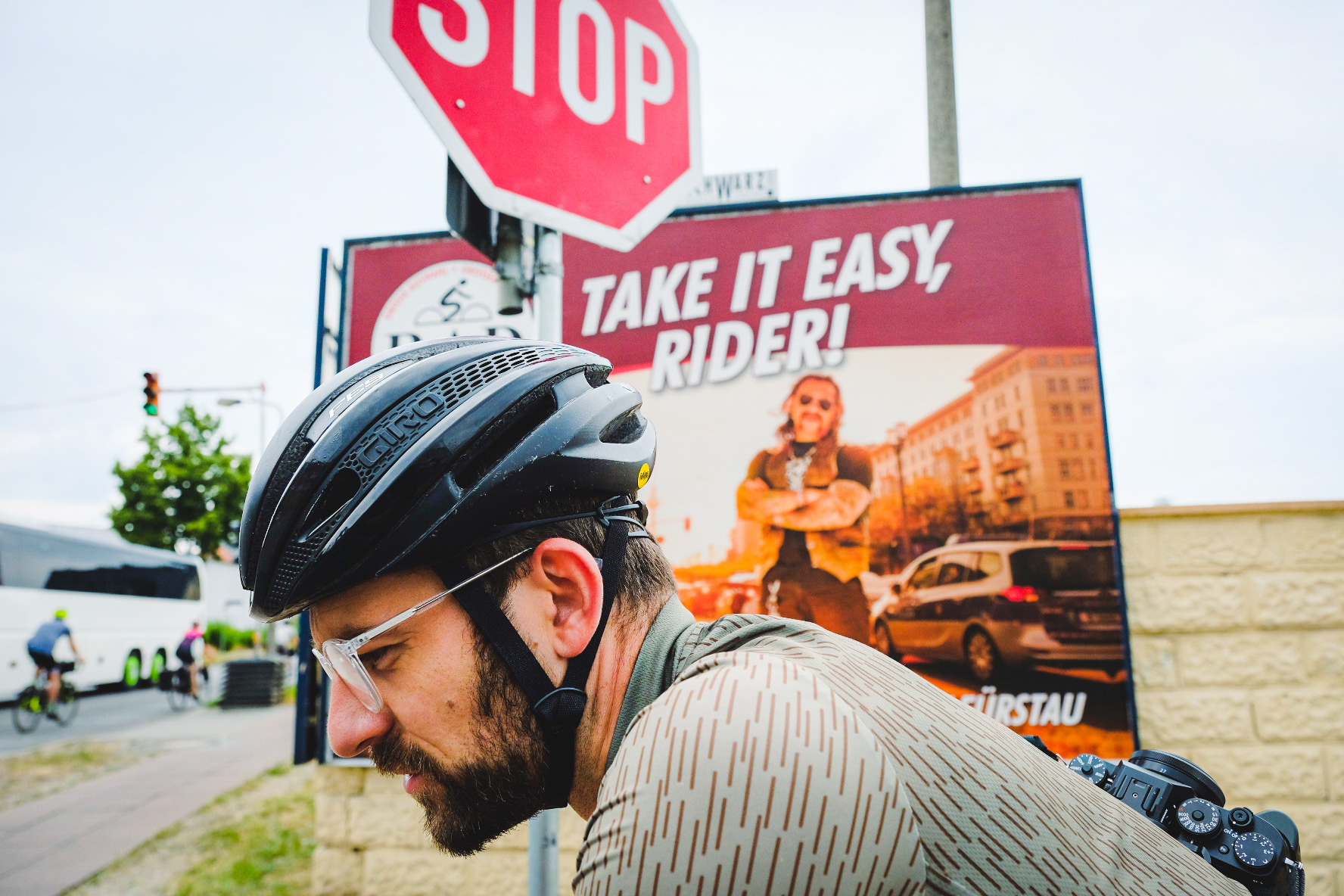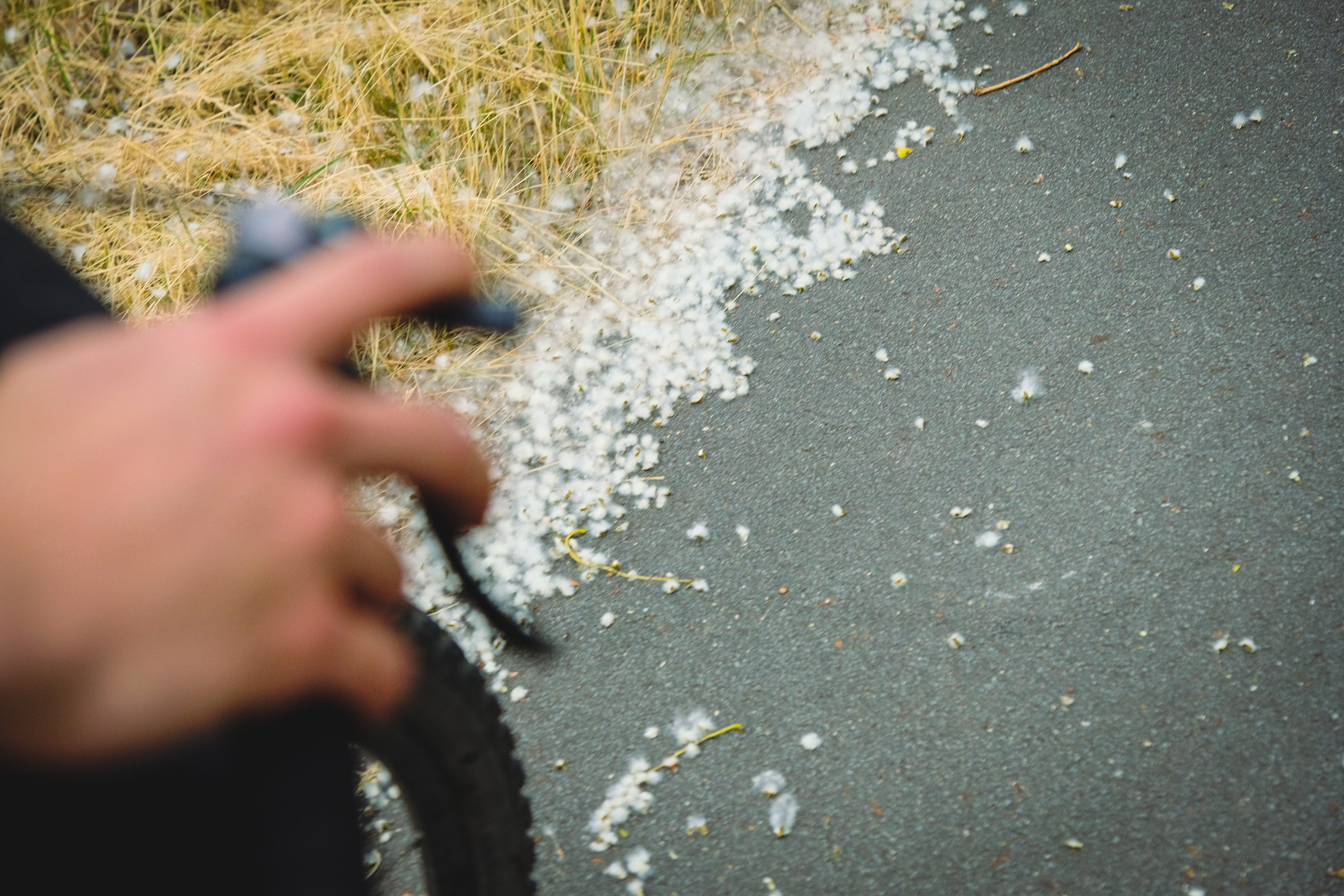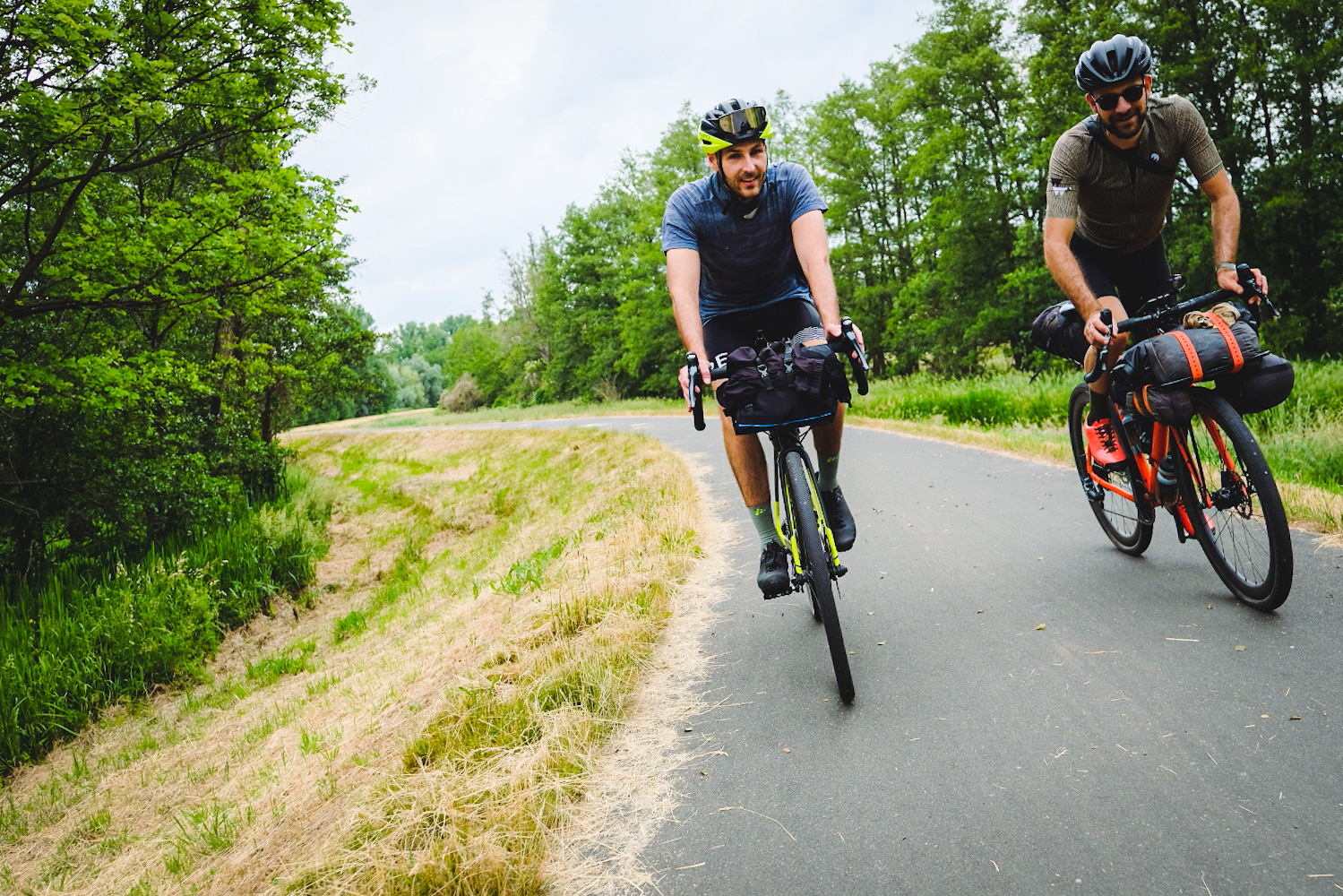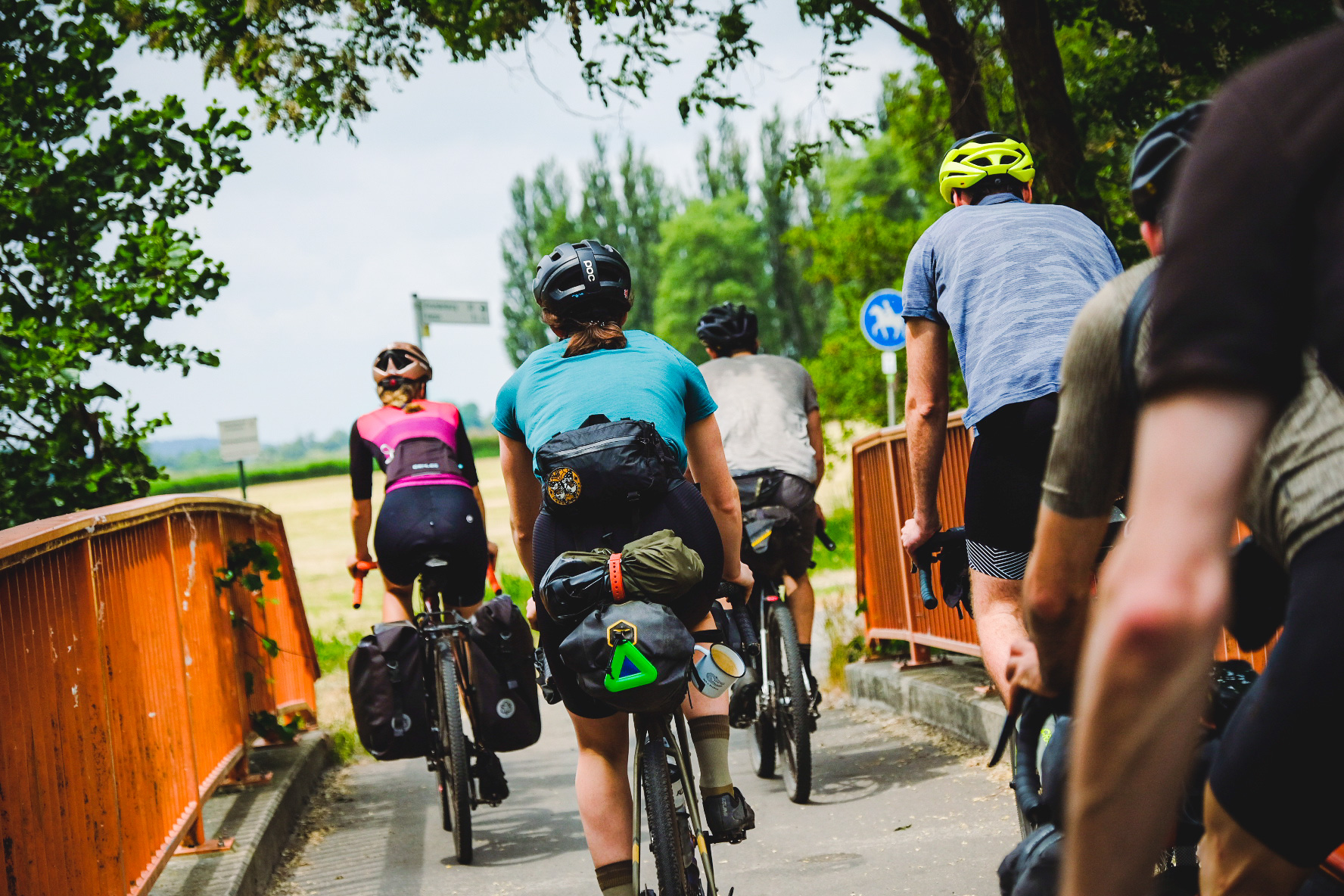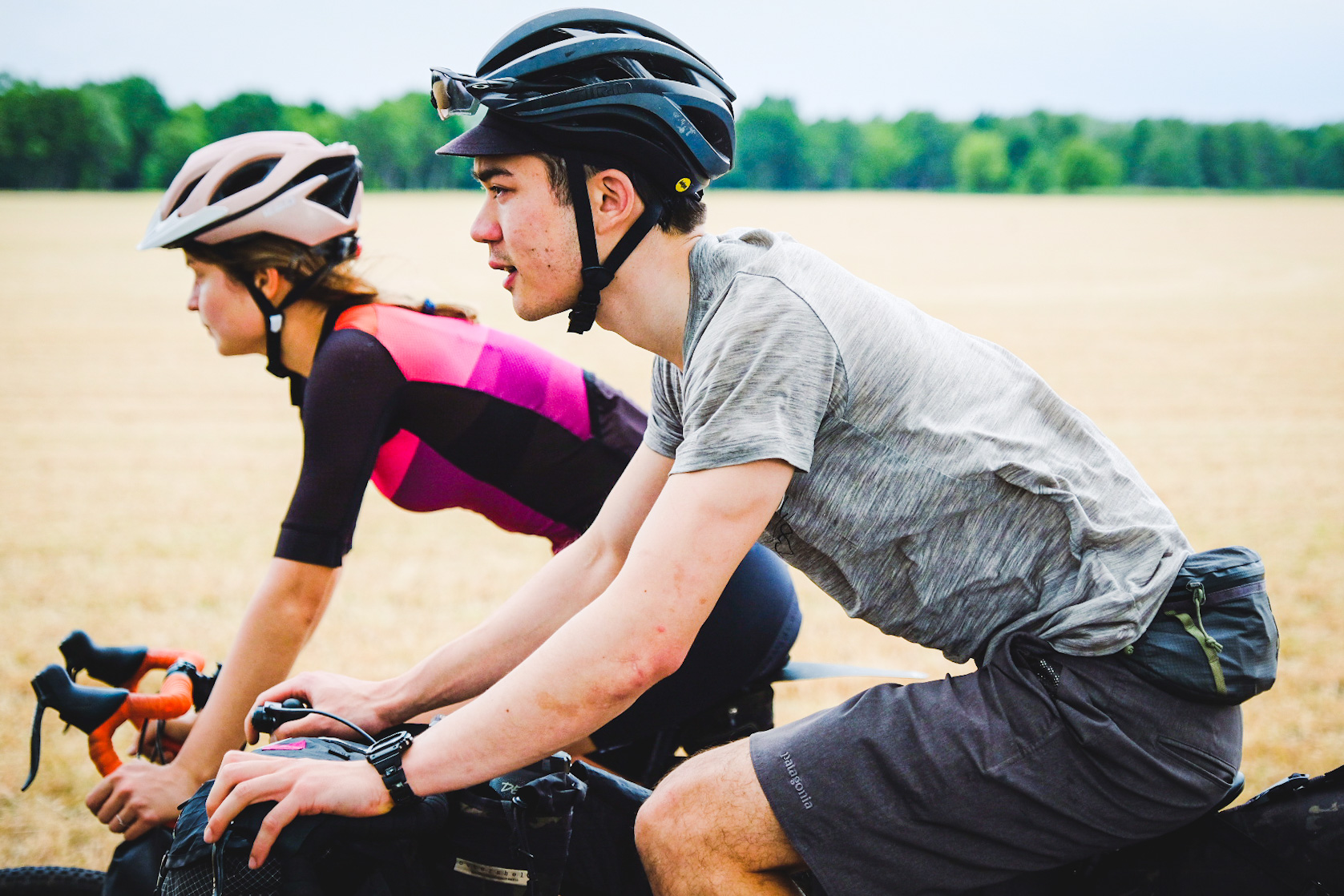 For many of us, our Havelland sojourn marked the first group hangout of any kind since the beginning of the pandemic. Going into the day, I had some last-minute doubts: how would the group get along? Only a few of us had ridden together before and 100km can be a long way when personalities or comfort zones are mismatched. Would we even remember how to socialize after all this time? Of course, with this amazing group, I had nothing to worry about at all. The smooth cycle paths along the Havel towards Brandenburg made it easy to chat and everyone got to know each other. Before long, we were happily purring along the smooth cycleway at a comfortable pace that suited everyone. Big thanks to Sebastian Hofer (aka @click.inspired) for the photos above.

The REWE in Rathenow has become a fixture, as it is the last resupply stop before the wetlands. My sister Natasha linked up with us and we took a breather in the parking lot to drink, snack, and discuss our dinner. Food is central to bike trips and Kyle naturally volunteered for the role of camp chef. We decided vegetarian chili was a good bet, although the exact recipe was up for debate. I have to commend Kyle for managing the coconut milk controversy, but also Emilie and Brittany for trusting him on the matter. In the end, the unconventional addition of coconut milk would turn out to be a great idea.

Distributing our food between the group revealed a key flaw of lean bikepacking bag setups: just not much expandable space to swallow beans and vegetables for ten people. Thankfully, Emilie and Natasha were able to bail us out, doing most of the heavy lifting with their immensely practical panniers. The least we could do was shield them from the buffetting headwinds on the last stretch of open road.
The final 20km stretch between Rathenow and the campsite in Gülpe never dissappoints. In fall and spring, I'd traversed the floodplains in dusk and darkness, but now, in the the peak of summer, the setting sun painted us in golden light. Feeling that big sky energy, our group naturally stretched out as we cruised the rhythmic concrete roads towards our destination...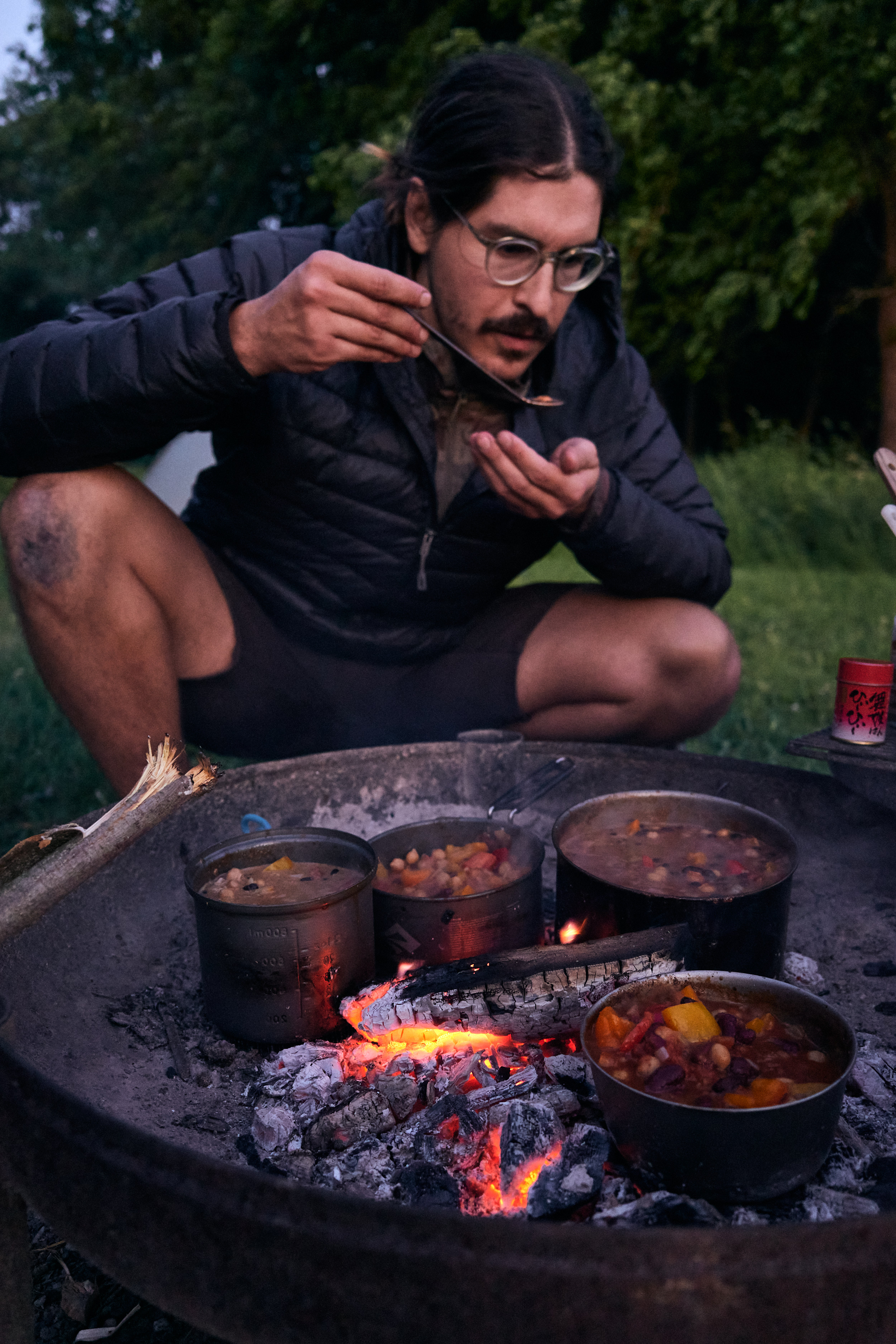 After quick dip in the water and setting up our tents, we went to work chopping vegetables and staging all the ingredients near the fire—mise en place for Kyle, whose eyes were glued to his slowly caramellizing onions and peppers. In typical fashion, Nobbi quickly befriended the crusty fellow who was watching Kyle's camp cooking out of the corner of his eye. When Nobbi offered him a cup of the finished meal, he accepted, but not before double-checking every single ingredient with the kitchen. Judging by this man's comprehensive cooking kit—it included various spatulas, spices and even a cast iron pan—versus our cobbled-together ultralight bits, there was nothing we could teach this camping sage. His silent approval as he spooned our chili was more than we could have hoped for.
In the early afternoon on Sunday, we stopped for a quick snack at the unassuming bench that overlooks Gülper See. The tall grass, watered by the heavy spring rains, was whispering sweet nothings in the wind and soon enough, we were dropping like flies. The short break we agreed on was quickly forgotten and we dozed until the sun burnt away the last of the overcast clouds, making it too hot to linger out of the shade.


Missing the train by two minutes was a blessing in disguise. Not only did we get to act out our Team Standert fantasies as an absurd rag-tag band of bikepackers pace-lining into Rathenow, we also finally sampled a curiosity of the local cuisine: the confusingly named Himalaya Pizza restaurant. This fusion bistro clearly favours an approach of quantity over quality as the menu boasts a staggering range of pasta, kebab, burgers, gyros and, of course, pizza. It's certaintly not the thin-crust Tier 1 pizza we are spoiled by in Berlin and the tomato sauce in the pasta bore little semblance to the real thing other than the colour, yet the cheese was acceptable and the spaghetti was cooked al dente. The copious salt and grease went a long way replenish the sweat and energy lost out in the sandy forest tracks. If you can suspend your expectations, I recommend this out-of-category culinary experience to any passing cyclist. It was a remarkable finale to a weekend I'll remember for the rest of my life.
Perhaps his weekend more than ever, I feel our bikes were a medium, transparent conduits of joy that empowered us to roam freely and feel human connection. If asked about our experience, I'd probably tell you that we had an unforgettable few days in the outdoors; it just so happened that we were riding bicycles. Thank you to everyone that made this weekend special.